Grandstream GRP2612P
Featured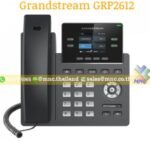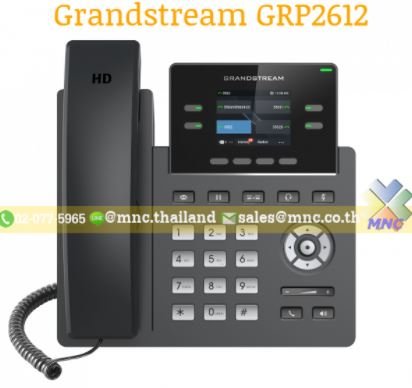 Short Description
ไอพีโฟนรุ่นใหม่ GRP2612P มาพร้อม 2 SIP 4 Line LAN 10/100Mbps PoE
Long Description
DESCRIPTION
The GRP2612 features a sleek design and a suite of next-generation features including WiFi support on the GRP2612W and PoE on the GRP2612P/GRP2612W. Key features include 16 virtual multi-purpose keys (VPKs), a color LCD with swappable faceplates for easy logo customization and more. The GRP series includes carrier-grade security features to provide enterprise-level security, including secure boot, dual firmware images and encrypted data storage. For cloud provisioning and centralized management, the GRP2612 is supported by Grandstream's Device Management System (GDMS), which provides a centralized interface to configure, provision, manage and monitor deployments of Grandstream endpoints.
FEATURES
Supports 2 SIP accounts and 4 multi-purpose line keys
GRP2612W includes built-in dual-band WiFi support
Swappable faceplate to allow for easy logo customization
HD audio supporting all major codecs, including wideband codecs G.722 and Opus
Up to 16 digital BLF Keys
Enterprise-level protection including secure boot, dual firmware images, and encrypted data storage
Send Message to listing owner
Please
log in
to be able to send messages to the listing owner.